Rolf Harris' lawyer indicated that he will plead not guilty to nine counts of indecent assault and four of making indecent images of a child.
The 83-year-old spoke only to confirm his name, address and date of birth at today's hearing at Westminster Magistrates' Court.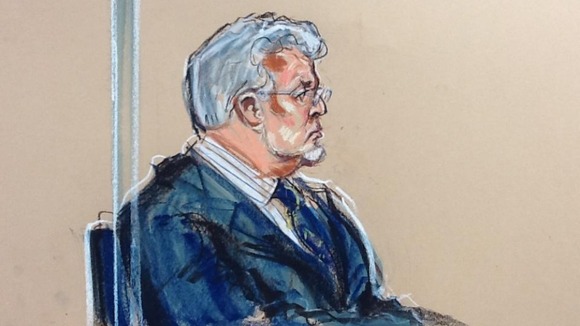 Harris walked slowly from the court building with his wife, who was using a walking stick, as police pushed back a tightly packed crowd of photographers and cameramen.
The couple struggled for room to get into their waiting silver Chrysler as they left.