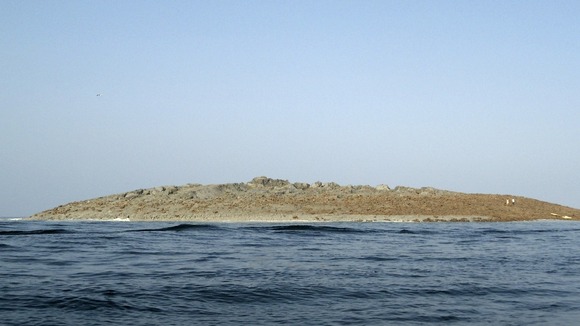 A new island has emerged off Gwadar in the Arabian Sea after a powerful earthquake struck southwestern Pakistan.
Seismologists suspect the 7.7 magnitude quake created a "mud volcano" - a jet of mud, sand and water - which caused the seabed to rise and create the rare phenomenon.
"Sandy layers underground are shaken, and sand grains jiggle and become more compact," John Armbruster, a seismologist at the Lamont Doherty Earth Observatory at Columbia University told NBC News.
A spokesman for Pakistan's National Disaster Management Authority said: "his is not a permanent structure, just a body of mud. It will disappear over time."