People have walked on the island created by the deadly earthquake that hit Pakistan.
The earthquake was so powerful that it caused the seabed to rise, off Pakistan's Gwadar coastline.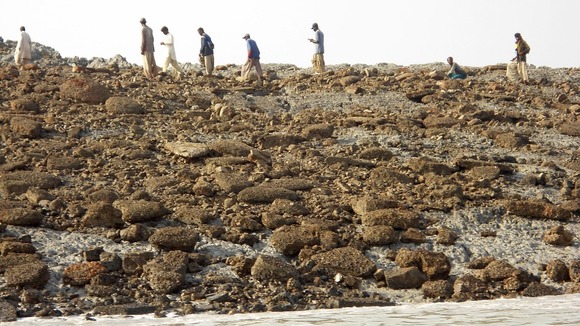 This created a small, mountain-like island about 600 meters from the shore.
Pakistani officials have warned residents not to try to visit the island because it is still emitting gasses.