Divers have spotted human remains near the shipwrecked Costa Concordia off an Italian island, the Associated Press reported.
Authorities say DNA tests will determine if the remains belong to two victims whose bodies were never found.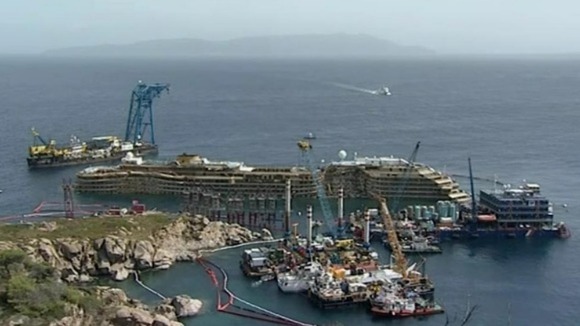 A Italian official said relatives of the two victims -- a female Italian passenger and a male Indian waiter -- were notified after divers saw the remains this morning.
Read: Brother of Costa Concordia victim hopeful his remains will be recovered