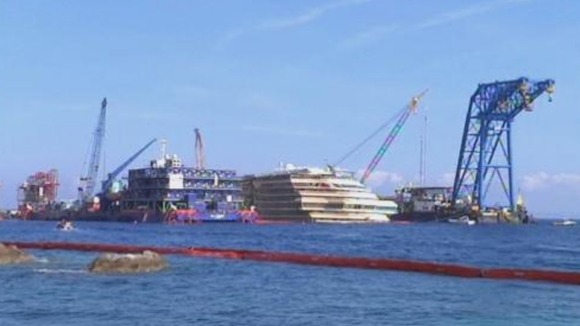 The recovery of human remains believed to be the last two missing bodies from the Costa Concordia cruise disaster is "almost a miracle", Italian authorities said.
The submerged remains were found after 20 months under the weight of the 114,500 tonne vessel, which capsized after striking rocks in January 2012, killing 32 people.
The head of the civil protection agency Franco Gabrielli told reporters the remains discovered today were "absolutely consistent" with the two missing people, an Indian man and an Italian woman.