Asda has been criticised by charities for its 'mental patient' fancy dress costume but they are not the only major retailer selling outfits based on mental health issues.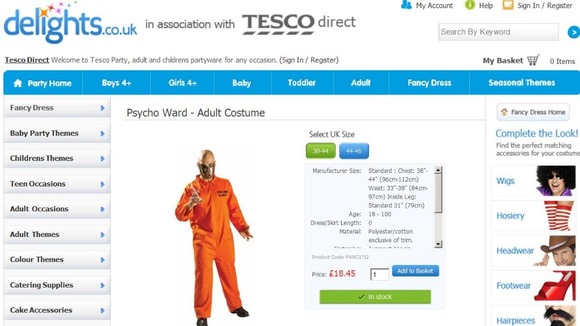 Tesco sells a bright orange adult costume called "Psycho Ward" which has the word "committed" printed on the back.
The website's description of the costume says: "Dress up as the most thrilling psycho killer character of all time in this Psycho Ward costume, consisting of a bright orange, long-sleeved boiler suit with zip fastener to front 'Psycho Ward' printed on the chest.
"The same words (are) printed on the back in larger letters with a prominent 'Committed' stamp just below."
ITV News has asked Tesco for a comment but they have not yet responded.
Read: Asda 'deeply sorry' for selling 'mental patient' fancy dress costume