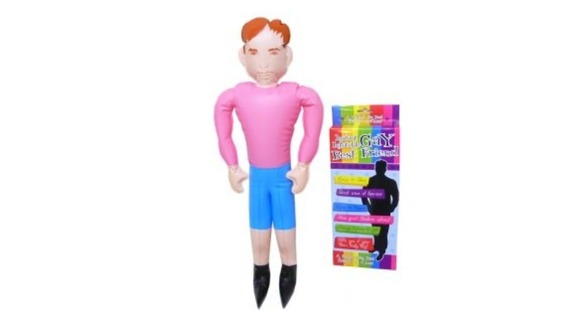 Tesco has withdrawn an inflatable figure labelled "gay best friend" which it featured on its online store.
The supermarket giant said it was "very sorry" for the "offensive" product which was described on its website as an "amusing gift".
It comes a day after the retailer - along with Asda - apologised for advertising "psycho ward" and "mental patient" fancy dress outfits.
Tesco has since removed the advert and claimed that while the product description and picture could still be seen on its website this morning, none of the inflatables were sold and they have been unavailable for purchase for the last two months.