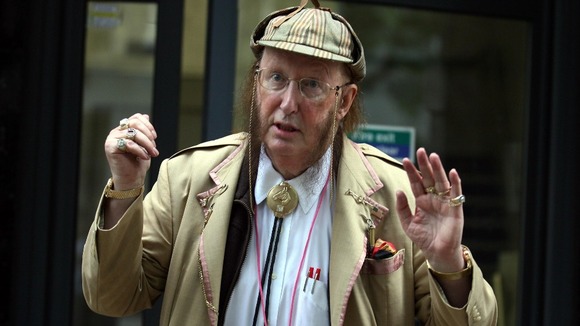 Racing pundit John McCririck said he had never been ordered to tone down his on-screen style by Channel 4, which he said saw him portray a "pantomime villain".
The 73-year-old, who claims he was sacked last year because of his age, also denied he was "anti-women" as he spoke on the first day of his employment tribunal against the channel. It was later adjourned until tomorrow morning.
McCririck claims he was dropped so the station's "youth-obsessed bosses" could unveil a new presenting team headed by Clare Balding.
He said the loss of his job had left him depressed and reduced to watching daytime TV, adding: "I want to work, I am capable of working and I have been denied work illegally. To wake up in the morning and not have a job to go to is awful."