Four MPs from Greece's far-right Golden Dawn party will appear in court today as the country's government seeks to quell unrest over the murder of an anti-fascist activist.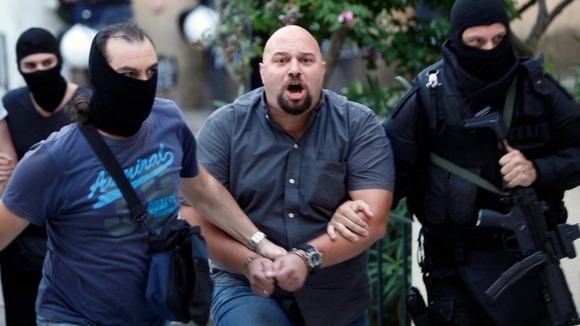 Read: Golden Dawn arrests significant moment for Greece
The four, who face charges of belonging to a criminal group and other counts including assault, money laundering and murder, were arrested over the weekend.
The party's leader Nikos Michaloliakos and his deputy were also arrested and will appear in court later this week.
Party spokesman Ilias Kasidiaris, Yannis Lagos, Nikos Michos and Ilias Panagiotaros will be formally charged today.
The arrests follow the fatal stabbing of Greek hip-hop artist and anti-racism campaigner, Pavlos Fyssas, who was allegedly killed by a self-confessed neo-Nazi who worked in a Golden Dawn office.