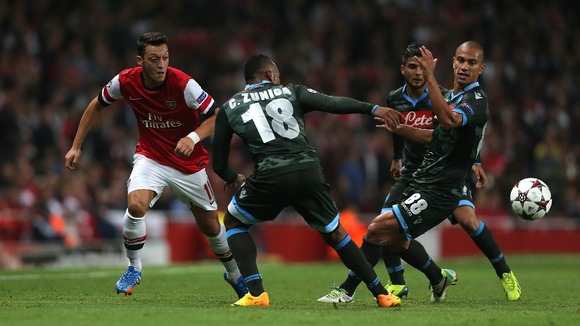 The Metropolitan Police described the incident as "football-related".
A spokesman said a man had been arrested in the area for a public order offence, unconnected to the damage at Piebury Corner.
A man in his 40s was taken to Whittington Hospital in north London with cuts to his head.
A London Ambulance Service spokesman said the man's injuries were not thought to be serious.