Cyanide poisoned elephants death toll 'reaches 91'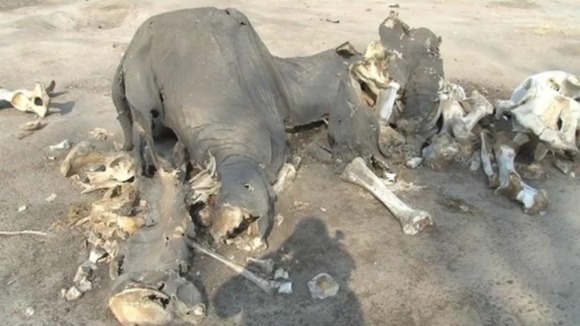 The number of poisoned dead Elephants at the Hwange National Park in Zimbabwe has risen to 91, wildlife officials have told the Associated Press.
The elephants were poisoned with cyanide by poachers who hacked off their tusks for the lucrative illegal ivory market. ITV News correspondent Martin Geissler reported on the devastating attack last week.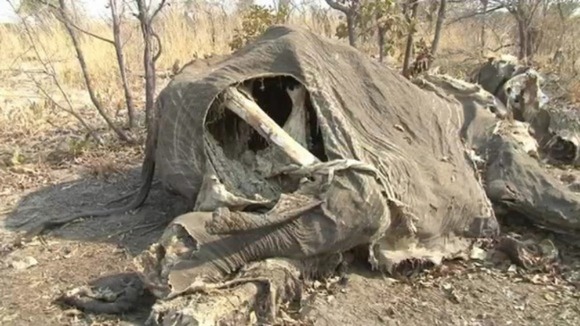 Officials say cyanide used in gold mining was spread by poachers over the flat "salt pans". They also say lions, hyenas and vultures have died from feeding on contaminated carcasses or drinking nearby.
Nine suspected poachers have been arrested this month after the biggest, most brutal poaching spree on record. Three men were sentenced to up to 16 years in jail.