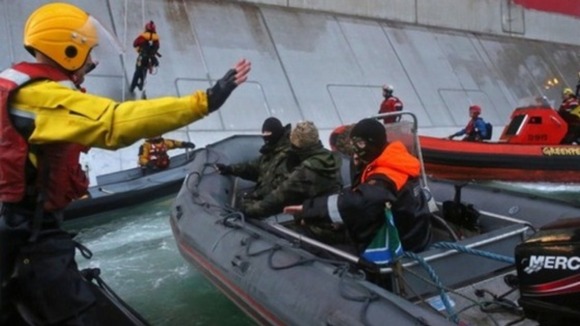 Russia has charged three more British activists with piracy after taking part in a protest against Arctic drilling by Russian energy giant Gazprom.
Greenpeace said Philip Ball, Alexandra Harris and Anthony Perrett had all been charged, along with six activists from other countries. They were onboard the Greenpeace ship Arctic Sunrise which was boarded by Russian security forces in September.
Greenpeace said earlier that British freelance filmmaker Kieron Bryan, 29, has also been charged with piracy.