Three senior politicians from Greece's far-right Golden Dawn party have been released pending their trial on charges of belonging to a criminal group.
Court officials told the Associated Press a fourth politician, Ioannis Lagos, was jailed ahead of the trial.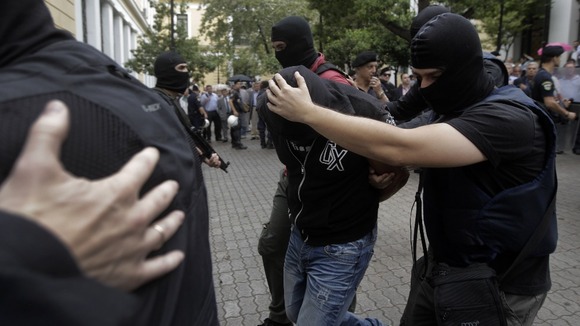 The Golden Dawn party members were arrested at the weekend following an investigation into the fatal stabbing of 34-year-old Greek hip-hop artist and anti-racism campaigner Pavlos Fyssas.
All four denied charges against them in a marathon plea session before an investigating magistrate that ended early this morning after more than 18 hours.
Party leader Nikolaos Mihaloliakos, who is also detained, is due to appear in court later today.