At least 82 people have died and scores were missing after a boat carrying migrants from Africa sank off the Sicilian island of Lampedusa, officials and rescuers said.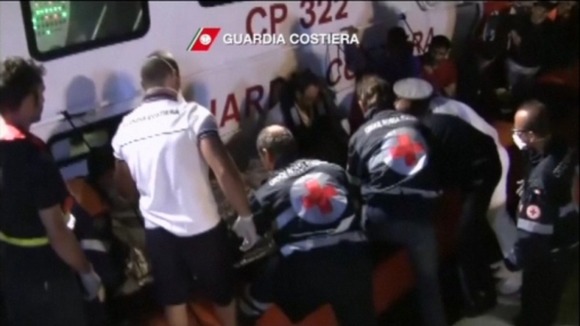 The mayor of Lampedusa, Giusy Nicolini, said 82 dead bodies had been recovered, mostly Somalis and Eritreans, and the toll was rising, with the bodies being laid out on the harbour.
"It's horrific, like a cemetery, they are still bringing them out," she told reporters.The coastguard said it appeared that there were between 400 and 500 migrants on the boat when it sank, and 150 had been saved so far.