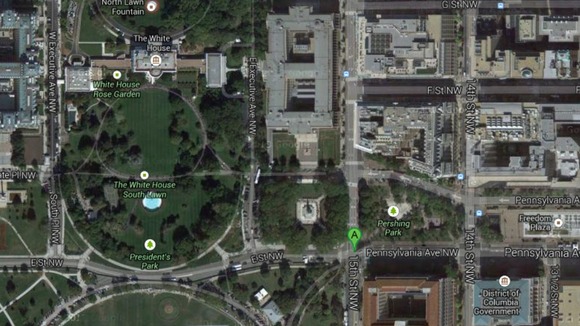 A car tried to ram the White House security barriers close to the US Capitol building at 15th Street NW and Pennsylvania avenue.
Marking 'A' on the map shows where the incident is thought to have happened.
Police chased the vehicle for about one and a half miles to 2nd Street and Constitution Avenue, near the Capitol, where the shots were fired.