Two-year-old Keanu Williams, who was beaten to death by his mother, had 37 separate injuries, including extensive bruising to his head, stomach, back and legs, when he died.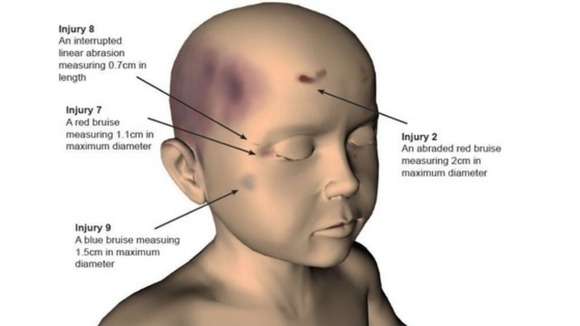 Read: Life for mother who killed toddler in 'brutal' attack
The toddler also had a fractured skull and a fist-sized tear on his stomach when he was found dead in January 2011.
The detective in charge of the investigation said it was the "worst" child abuse case she had ever seen.
Read: Serious case review into toddler's death to be published