Police and FBI officials have descended on an apartment building in Stamford, Connecticut where the driver lived.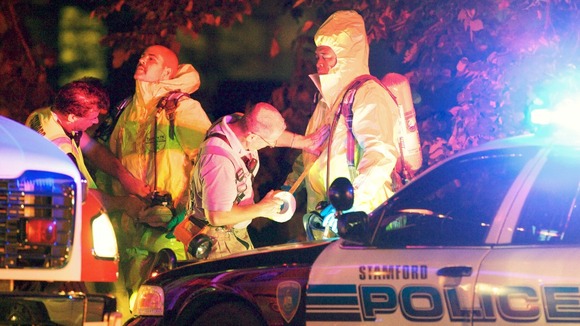 Teams wearing hazardous materials suits appeared to be preparing to enter the building and bomb squad truck was seen driving to the area.
Residents said they had been evacuated shortly after 5pm local time (10pm UK time).