Max Clifford appeared in court today to enter pleas on multiple charges of indecent assault on teenage girls and women.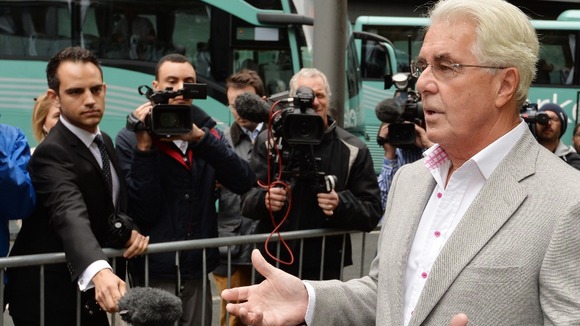 The PR expert faces 11 counts relating to seven alleged victims, aged from 14 to 18, between 1966 and 1985. He was arrested last December and charged in April.
Arriving at court he spoke to reporters to protest his innocence and spoke of the strain the sex charges had put on his family. He said:
"I'm OK. Obviously I am totally innocent of these charges. It's been a very hard time for myself, my wife, my family, loved ones.
"I have been helped tremendously by the public support, everywhere I go. That obviously has made a huge difference."
A trial is expected to last up to four weeks and is scheduled to be held in March.