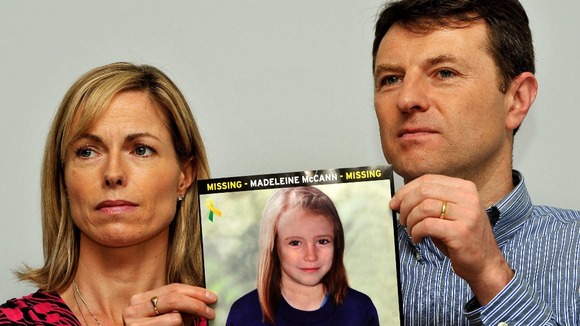 Kate and Gerry McCann are to make a significant television appeal in light of "fresh, substantive" material unearthed as part of a British police investigation into their daughter's disappearance.
The McCanns will appear live in the studio during an episode of BBC Crimewatch on Monday October 14, which will also feature a reconstruction and pre-recorded interviews with the couple.
Scotland Yard is for the first time trawling through a vast log of mobile phone traffic identified in Praia da Luz, in Portugal, at the time of Madeleine's disappearance.