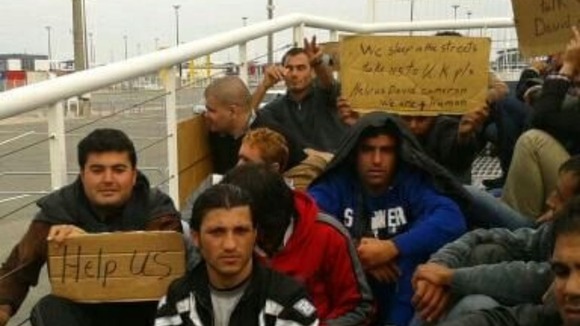 Syrian refugees in Calais are staging a protest demanding entry into the UK. Two young men are on the roof of the Calais port's departure lounge, threatening to jump unless their demands are met by UK authorities.
French police have been attempting to end the protest.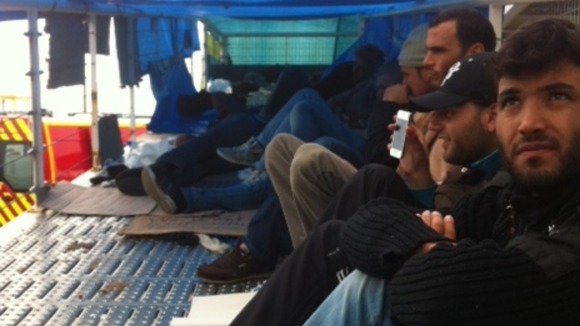 20 of the group, of approximately 65 people, are on their third day of hunger strike.
The group want a UK border agency official to come and meet them in Calais, and agree to grant them refuge in the UK.