Miriam Carey, the 34-year-old woman shot dead following a dramatic car chase through the streets of Washington, suffered from post-natal depression, her sisters said, confirming what her mother said.
Read: Driver's mother says she had be hospitalised for postnatal depression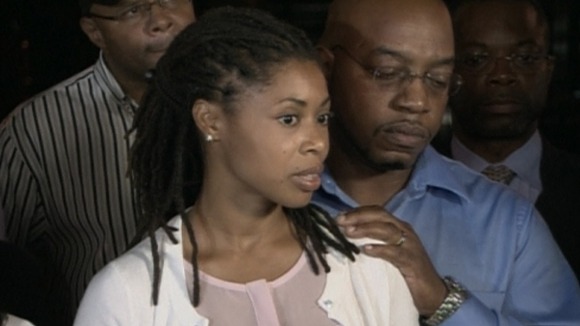 Amy Carey-Jones confirmed her sister had been on medication to help with her postnatal depression, and had endured psychotic episodes.
She said her sister's illness did not impact her loving personality, and said the family had a lot of serious questions over why she was shot dead. Speaking to reporters, alongside her sister Valarie, she said:
"We do not have answers about why they did what they did. They felt she was some particular threat, but Miriam was not firing any shots, there were no weapons, so we are still very confused as a family as to why she is not alive."
"Unfortunately, if people do have moments of crisis, if people do have moments of instability, how do people protect that person? How do they help? How do they operate in a way that contains the situation?"