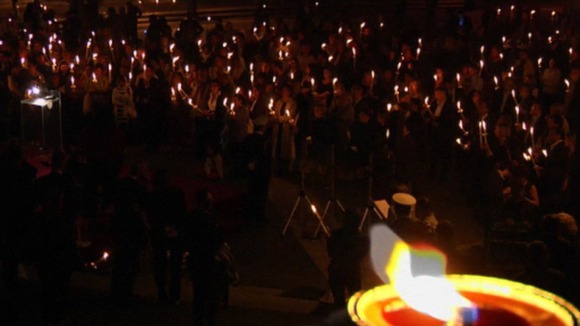 Residents of Lampedusa held a candlelit vigil on Friday night in memory of more than 110 African migrants who died when their boat caught fire and capsized off the coast of the small Italian island.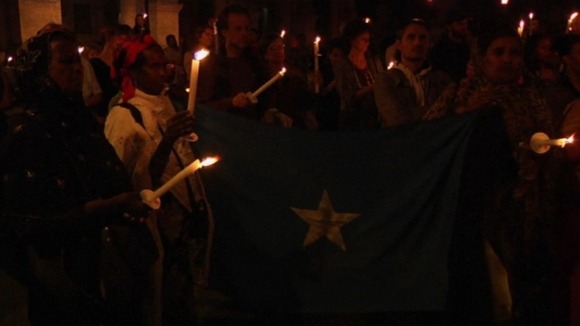 Bad weather has hampered the search for missing bodies. In one of the worst disasters of Europe's immigration crisis, the death toll from the shipwreck is thought to be over 300.
The boat's passengers were mostly migrants from Eritrea and Somalia.