Prince Harry has paid a surprise visit to an SAS base in Perth to honour special forces soldiers killed in the line of duty.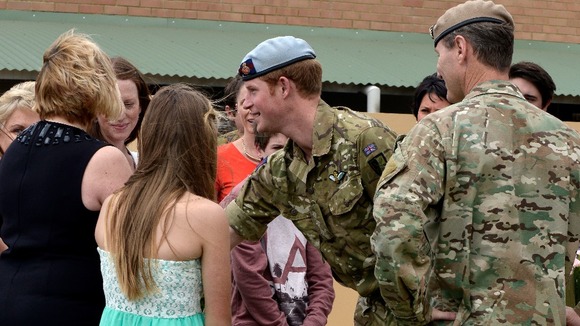 As part of his 36-hour whistle-stop tour, the 29-year-old royal joined the families of fallen members of the Special Air Service Regiment to lay wreaths in the Garden of Reflection at the unit's Campbell Barracks in Perth.
The SASR's commanding officer, whose identity was only given as "Lieutenant Colonel G", said: "It has been 10 years since Prince Harry last visited Australia and we are humbled and grateful that he has made the time to join us.
"Prince Harry knows what it means to serve his nation on operations and most importantly what it means to the families of those serving."