Russian President Vladimir Putin welcomed the Olympic flame to the country today in a spectacular ceremony in the capital's Red Square.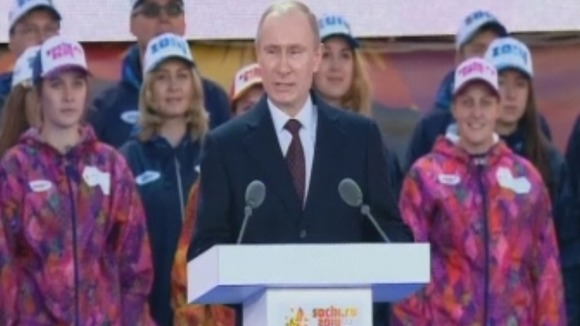 Putin championed the work of Olympic planners, volunteers and supporters and said: "It is quite logical that Russians love sports so much and appreciate everything that is connected with it.
"Without such active and engaged support by the public, citizens of Russia, it would have been impossible to implement gigantic sports projects. The Sochi Olympics has really become our common dream which is becoming a reality".