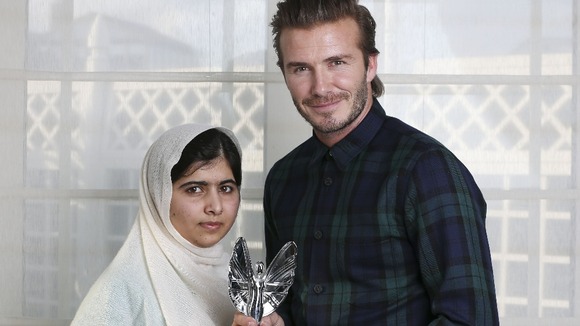 Malala Yousafzai, the Pakistani teenager shot in the head by the Taliban after campaigning for girls' education, has received a Daily Mirror Pride of Britain Award from David Beckham.
He told the 16-year-old: "You're an amazing young lady, a very special young lady, and your story has moved millions of people around the world.
"I'm so privileged and honoured to present this award to you."
Malala said: "It is such an honour to receive this award. It will help me continue my campaign."
The Pride of Britain awards will be screened on ITV at 8pm on Tuesday