England's two oldest amateur football clubs are busy warming up ahead of the first ever football match at Buckingham Palace.
Civil Service FC and Polytechnic FC, both based in Chiswick West London, are due to play a competitive Southern Amateur League fixture this afternoon.
Wembley groundsmen were tasked with preparing the lawn of the famous landmark for the occasion.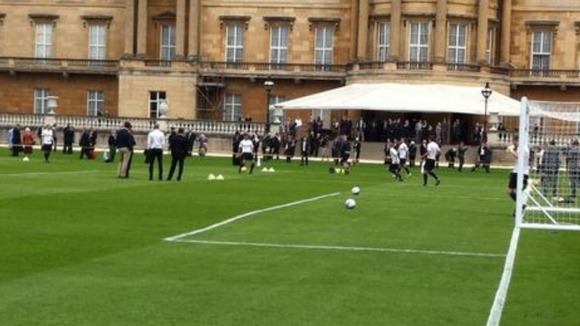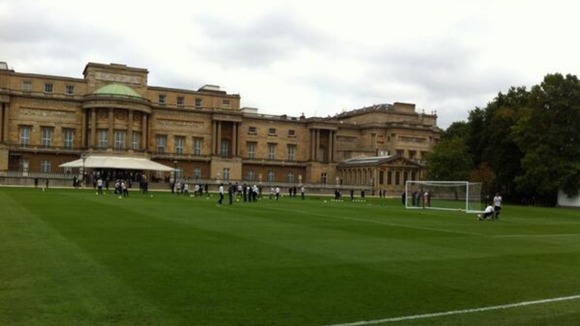 Watch: Prince William: 'Break a window and you will have to answer to the Queen'