Authorities say a further 38 bodies have been recovered following the Lampedusa boat tragedy, taking the death toll to 232. Scores more are believed missing; most, if not all, were Eritreans trying to reach Europe in search of asylum and a better life.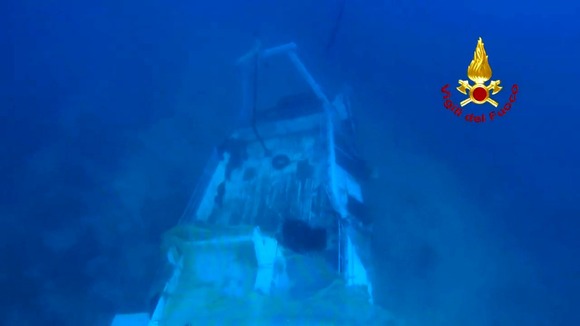 "They unpacked a wall of people," said Navy Capt. Paolo Trucco of the deep sea specialists. The bodies "were so entwined, one with the other, it is indescribable. They were so trapped they were difficult to pull out."
Deep sea divers in their weighted suits and sturdy port-holed helmets were able to spend up to 30 minutes at a time at the site of the wreck 47 metres below the surface.