Nearly six months on from the factory collapse at Rana Plaza in which more than a thousand workers making clothes for British high streets died, ITV News has discovered that Western promises to provide support for the survivors and their families have resulted in chaos and confusion.
Hundreds have been left with no support at all, some have received support from charities, and only one of more than twenty five western brands who used suppliers in the building, Primark, has paid compensation.
But with some brands refusing even to discuss plans for long term compensation, there is no deal to support the victims beyond six months.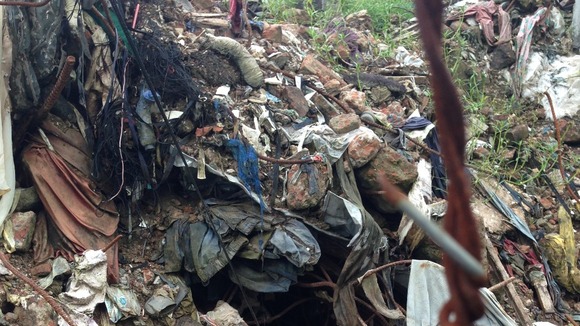 Primark is working on details for a long term deal, but I understand they will only compensate the survivors and victims who were working for their supplier, New Wave Bottoms.
With the six month deadline in a matter of days, this leaves two and a half thousand people, with no means of support.
This needs clarifying otherwise it sounds like its Primark which has left these people without compensation. I think what we mean is "leaves two and a half thousand people who were employed by companies other than Primark, with no means of support."
Primark claims to have made payouts of 115 pounds to more than 3,000 people, with an additional payment on the way. But hundreds of families are left with nothing, including those who do have not been able to identify a body from the disaster site.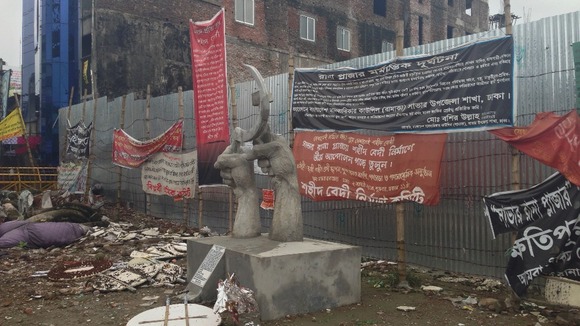 DNA matching of 322 unidentified bodies has only just begun in the laboratory at Dhaka's Medical College. Even though the factory collapsed in May, only two weeks ago the Bangladeshi government took help from the FBI who travelled to Bangladesh to install the software needed to carry out the tests.
Today we were the first journalists to see the process where remains of the victims are being tested and then will be matched with DNA swabs from families who say they have lost a family member.
Watch Laura Kuenssberg's full report on the ITV News at 6.30pm.