Although cleared of being offensive, ASA ruled the arrest statistics used on the Home Office's 'Go Home' vans were misleading.
The agency said those who saw the poster would understand the claim "106 arrests last week in your area" to mean that during the previous week 106 people in the area in which they saw the poster had been arrested under suspicion of being in the UK illegally.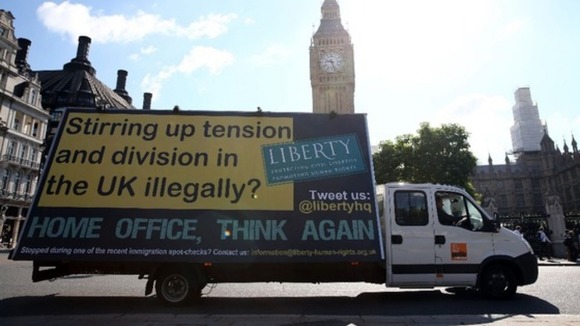 It said: "Because the data on which the claim was based related to a significant part of London north of the Thames rather than to the specific areas in which the poster was displayed."
Adding: " [As] the data did not relate to the week prior to the campaign, we concluded the claim was misleading and had not been substantiated."
The ASA ruled that the ad must not appear again in its current form,