A Home Office campaign urging illegal immigrants to "go home" has been cleared over complaints it was offensive and irresponsible.
The campaign, which involved poster-clad vans driving through six London boroughs between July 22 and July 28, drew 224 complaints to the Advertising Standards Authority (ASA), including some from groups representing migrants in the UK, legal academics and the Labour peer Lord Lipsey.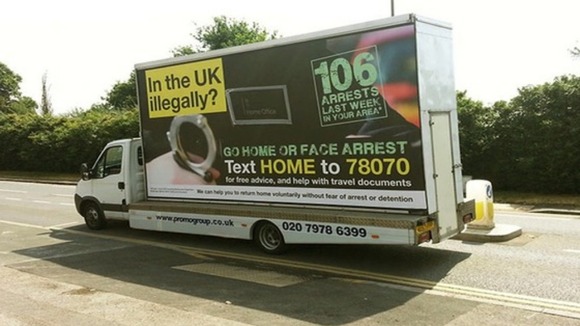 The ASA said it acknowledged that the phrase "go home" was reminiscent of slogans used in the past to attack immigrants to the UK, but was generally used in that context as a standalone phrase or accompanied by racially derogatory language.
It said: "We considered that, in context, the claim would be interpreted as a message regarding the immigration status of those in the country illegally, which was not related to their race or ethnicity."