A controversial Government scheme which featured poster vans telling illegal immigrants to return home has "already paid for itself" the Immigration Minister said today.
The Advertising Standards Agency earlier ruled that the controversial posters featured "misleading" arrest statistics and should not appear again in its current form, but did clear the campaign over allegations it was "offensive" and "irresponsible".
Mark Harper defended the £10,000 campaign, arguing it only needed one person to sign up to the scheme to make it cost-effective.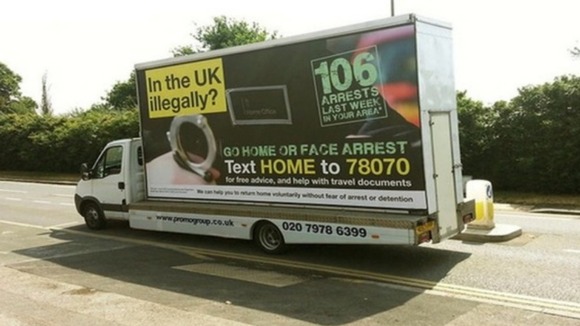 Speaking during a Westminster Hall debate on the campaign, Mr Harper said: "All that we have to do for that pilot to have paid for itself is for a single individual who was in the country illegally to choose to go home as a result of it."
The minister cited the example of a Pakistani national who saw a picture of the van and messaged the number to arrange support for a flight home, as a way the scheme has saved taxpayers money:
"The pilot has actually already paid for itself. If we had to arrest, detain and enforce the removal of one individual, that would have cost the taxpayer probably the best part of £15,000."
Read: Government criticised over "Go home or face arrest" vans