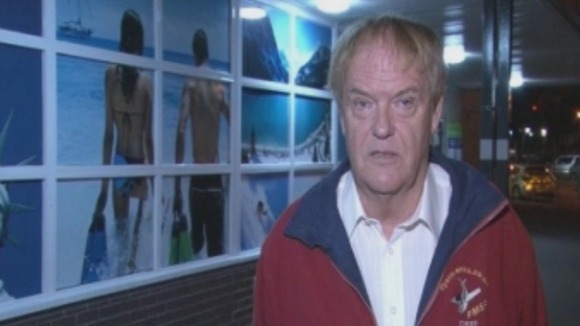 A passenger who had never flown an aircraft before has been praised for making a safe emergency landing after the pilot became ill and unable to operate the controls.
Roy Murray, one of the flight instructors who helped the passenger land the plane from the ground, told the BBC the passenger had no flying experience and did a "remarkable job".
He said the passenger made quite a good landing in the circumstances, considering he had never flown a plane before and was "flying blind".
Mr Murray said: "It's a fantastic feeling, knowing I have achieved something and probably saved somebody's life.
"I think without any sort of talk-down he would have just gone into the ground and that would have been the end of it."