The Queen has placed her private message to athletes inside the Glasgow 2014 Commonwealth Games baton, which is now set for a 120,000 miles trip around the world.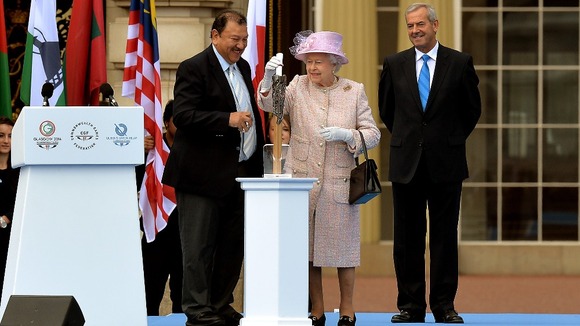 Standing in the shadow of Buckingham Palace and with the Duke of Edinburgh by her side the Queen sent her baton on its 248-day journey around 70 nations and territories.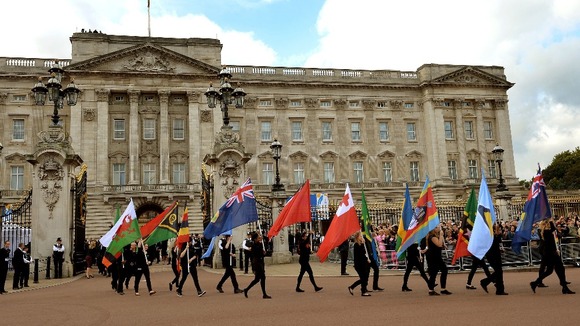 It will travel through Asia, Oceania, Africa, North and South America, the Caribbean and Europe - leaving for India tomorrow - before arriving back in Scotland in June next year.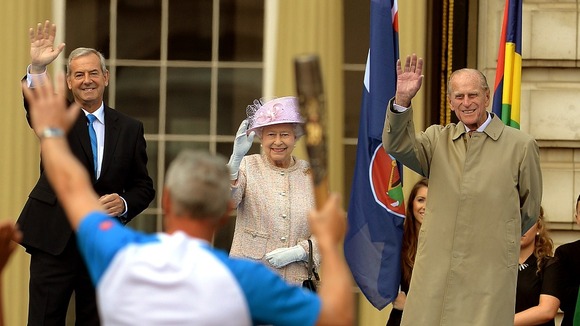 The monarch placed the unique hand-crafted baton made of titanium, wood and granite into the hands of sprint legend Allan Wells, winner of four Commonwealth Golds and the 100 metre Olympic sprint title at the 1980 Moscow Games.