Photos of the baton for next year's Commonwealth Games have been released and a secret message to athletes written by the Queen is "at the heart" of the design.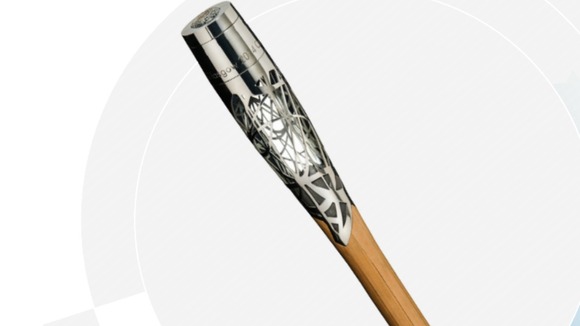 Her majesty's message is inscribed on parchment made by hand in Glasgow, using linen and plant fibre.
It will be lit up from within by LED lights, but remain unreadable until the opening ceremony.
Organisers said the lattice is inspired by Glasgow's "rich industrial and architectural heritage".
The handle is made from elm wood found in the grounds of Garrison House on the Isle of Cumbrae and is a "tribute" to Scotland's natural resources.