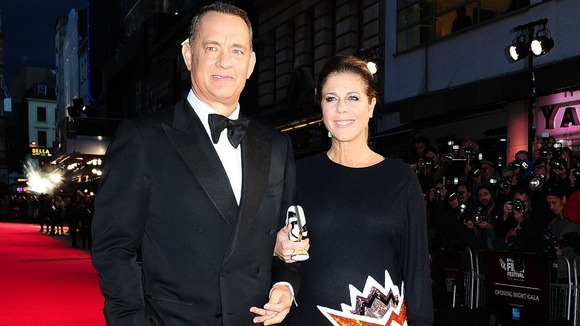 Tom Hanks opened London first film festival with his new film Captain Phillips.
The 57-year-old actor arrived on the red carpet this evening accompanied by his wife Rita Wilson.
The 12-day film festival opens with Captain Phillips, a thriller starring Hanks as a cargo ship captain held captive by Somali pirates.
The film is based on the true story of the Maersk Alabama hijacking in 2009 where Somali pirates attacked an American container ship.