Manchester United teenager Adnan Januzaj has not yet decided which country he will represent at international level but the midfielder has several options.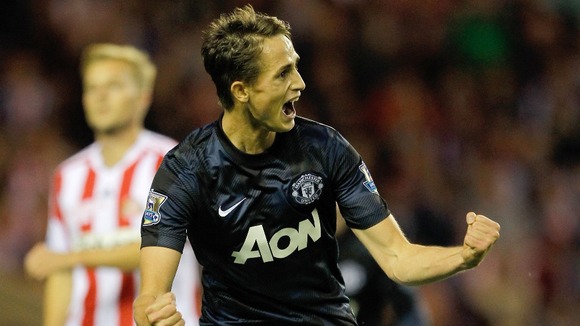 Belgium: The teenager was born in Brussels and has previously turned down the chance to represent his country of birth.
Albania: He qualifies to play for Albania through his Kosovan-Albanian parents.
Serbia and Kosovo: Januzaj's parents are of Kosovan-Albanian descent, however, Kosovo's national teams are not members of UEFA or FIFA. Kosovo's independence is also not recognised by the United Nations, meaning he could play for Serbia.
Turkey: He qualifies to play for Turkey through his grandparents.
England: Januzaj is not yet eligible to play for Roy Hodgson's side. He would have to stay in England until 2018 in order to play for the Three Lions.
Read: Wilshere says only English players should play for England