Former Scotland manager Berti Vogts has revealed that he approached a teenage Wayne Rooney about playing for Scotland.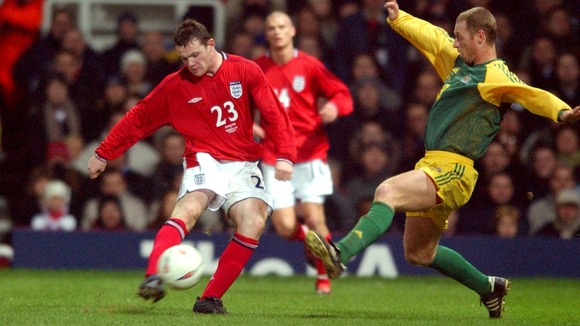 Vogts, who was in charge of Scotland from 2002 to 2004, said he was made aware of a family link when Rooney was a 16-year-old with Everton.
He said: "I spoke to Wayne Rooney - his grandmother, she is Scottish.
"The Scottish Football Association found the grandmother and I made the call. I flew from Glasgow to Everton. He was playing under David Moyes at Everton and I spoke to him - a young lad of 16 years of age. I said to him 'you can play for Scotland'."
Explaining Rooney's reaction, the German coach beat his chest theatrically and said: "(Rooney told me) 'I am English, I am English'. Okay, sorry. You have to speak to the player but he told me 'I'm so sorry boss, I'm English'."