One of the few spiders capable of biting humans, the false black widow, is "becoming more common and more widespread," according to an expert at the Natural History Museum.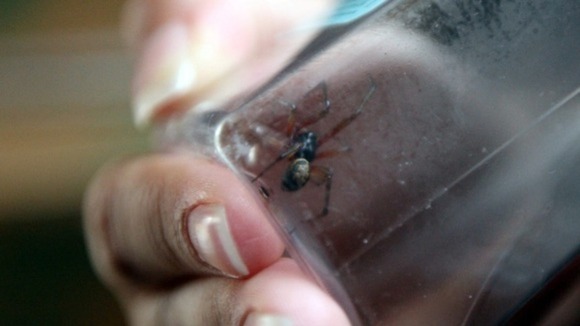 John Tweddle of the Angela Marmont Centre for UK Biodiversity said that "populations have rapidly spread" and they are now found in many parts of southern England.
He said the spread of the species - which is related to the infamous black widow but is far less venomous - is at least partly a response to a changing climate.
One builder from Essex, who reportedly disturbed a nest of false widows at a school, had to have his leg sliced open and the venom flushed out, the Daily Mail reports.
The Devon-based footballer Steve Harris also had to have an emergency operation to remove the poison after he was reportedly bitten on his side.