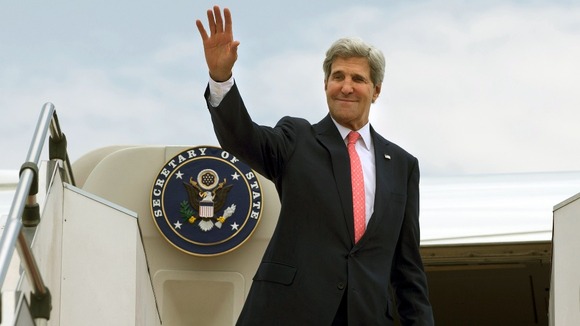 US Secretary of State John Kerry has praised the work of the Organisation of the Prohibition of Chemical Weapons, who beat favourites Malala Yousafzai to win the Nobel Prize for Peace. In a statement, Mr Kerry said:
"I want to congratulate the Organisation for the Prohibition of Chemical Weapons for winning the Nobel Prize. The world will never forget the loss of the more than 1,000 innocent Syrians senselessly killed with chemical weapons on Aug. 21.
"There could be no more stark reminder why for almost 100 years, the international community has deemed the use of these weapons far beyond the bounds of acceptable conduct.
"Since that horrific attack, the OPCW has taken extraordinary steps and worked with unprecedented speed to address this blatant violation of international norms that shocked the conscience of people around the world."