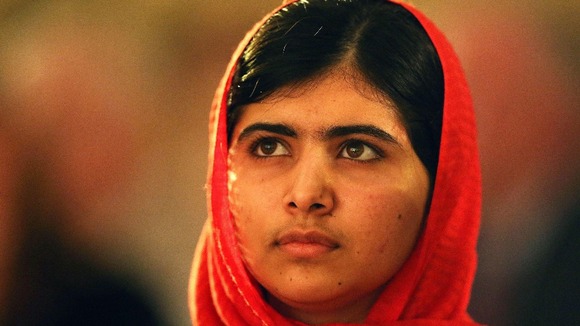 A Pakistani schoolgirl shot by the Taliban for championing girls' right to education is widely tipped to receive the world's top peace award later.
Malala Yousafzai is among the favourites to receive the Nobel Peace Prize, with the winner due to be announced by the Nobel Committee in Oslo, Norway.
The award process is shrouded in secrecy and nominations cannot be published for 50 years, but a global campaign petitioning for Malala to be short-listed attracted more than half a million signatures.