Former US Secretary of State Hillary Clinton has called for a "sensible adult conversation" about the boundaries of state surveillance following the leaking of secret files by whistleblower Edward Snowden.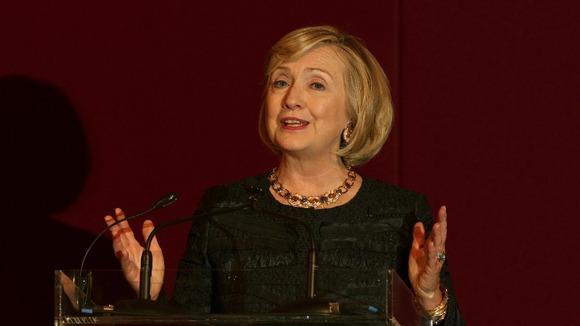 Mrs Clinton said it would be "going down a wrong path" to reject a debate in the wake of disclosures about the collection of communications data by America's National Security Agency (NSA) and the Government's secret eavesdropping station GCHQ.
Speaking at Chatham House in London, where she collected a prize for her contribution to international diplomacy, Mrs Clinton told the Guardian: "This is a very important question. On the intelligence issue, we are democracies thank goodness, both the US and the UK."