Here in Bhubaneshwar, there are gale force winds and very strong rains. There is no electricity, and the town is in darkness and in fact electricity has been cut as a precautionary measure to avoid death from electrocution or fire.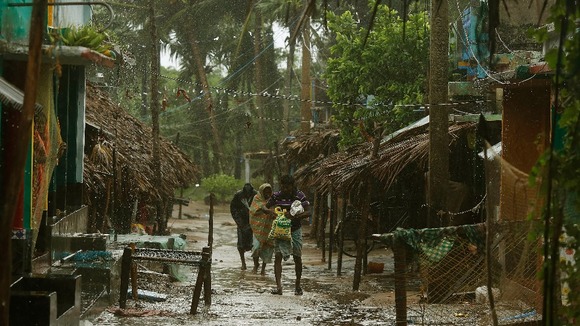 Several hours earlier we drove through the epicentre of the strike zone. And most of the local residents had already moved to higher ground. We spoke to one man who experienced the 1999 disastrous cyclone, which left more than 10,000 people dead.
He told me he was not as scared this time round because there had been much better advanced warning.
Throughout the afternoon, the skies darkened perceptively. And our ears could feel the negative air pressure in advance of the cyclone. The lights are out, it is extremely windy, but we need to wait until Sunday morning before we see the extent of the devastation.