Half-a-million people have been forced to flee their homes as India faced its biggest cyclone since the turn of the century.
Aid agencies are gearing up to help those worst affected by the storm, though the full extent of the damage - including a death toll - will not be known until daybreak.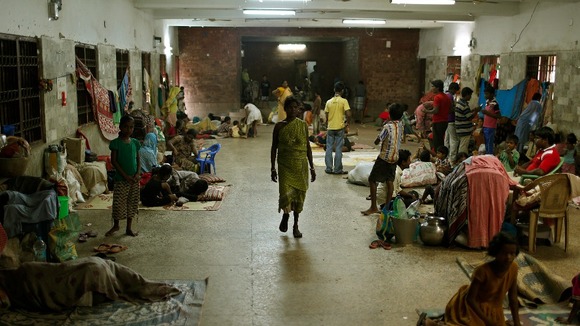 Children's charity World Vision said its teams on the ground were already seeing signs of the storm.
Dharmendra Naik, manager of its programmes in Jagathsinghpur district, said: "Our staff along the coast have been seeing rain falling continuously and winds pick up. People have been trying to stock up on essentials and that has caused the price of many items to be driven higher."