Migrants who were rescued after their boat capsized and sunk in the Mediterranean claim they were shot at as they left a Libyan port.
A Syrian man, who refused to give his name fearing reprisals against family members still in Syria, told a group of reporters that the boat they were on was chased by another as soon as it left Libya and that "shots were fired" towards them.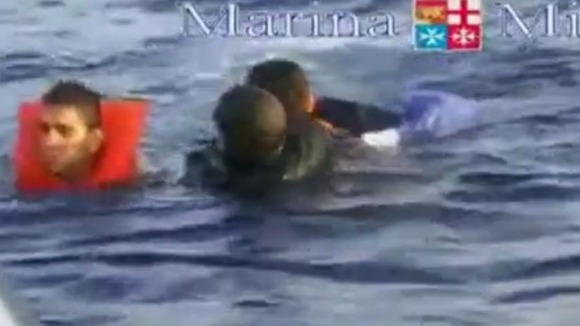 Italian and Maltese navy ships recovered 34 bodies and rescued 206 migrants after their boat sank about 60 miles south of Sicily on Friday.
The UN High Commissioner for Refugees Antonio Guterres called for an investigation and also expressed concern that Syrians fleeing conflict have sought to reach Europe by such a perilous route, calling it "inhumane."
Read: Pope joins call for urgent action after migrant deaths