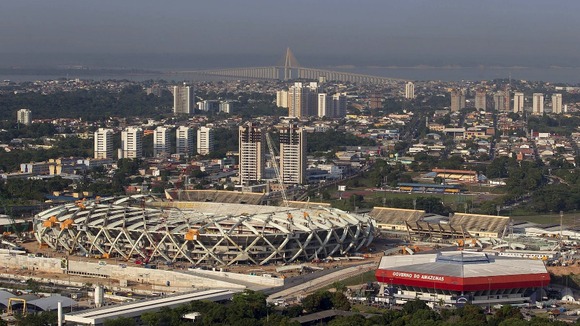 Sky-high internal air fares could confront England fans heading for Brazil next summer.Those wanting to travel by air from Rio de Janeiro to Sao Paulo, where the opening match is scheduled, are already facing return air fares as high as £720.
One of the World Cup venues is Manaus, in the Amazon rain forest. It is 2,700 miles from Rio, leaving fans with little option but to take a flight.
Fortaleza, the most northerly venue, is 1,670 miles from Rio and more than 2,500 miles from Porto Alegre - the most southerly venue.
Latin American airline Avianca is charging around double for its June 12 Rio-Sao Paulo tickets than for a month earlier.