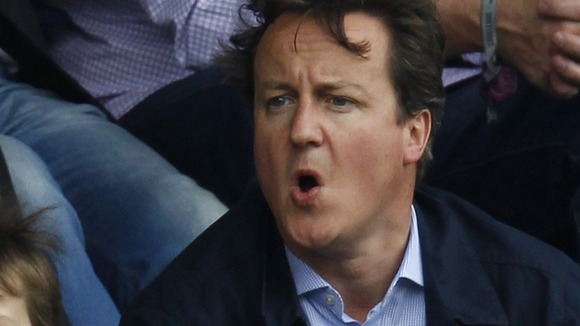 David Cameron wants the whole of the United Kingdom to get behind England at next year's World Cup.
Mr Cameron told MPs during Prime Minister's Questions: "I'm sure the whole House will wish to join me in congratulating the England football team for their excellent win last night, ensuring they qualify for next year's World Cup.
"My commiserations to the other home nations, including Scotland, who had an impressive win over Croatia last night.
"But I'm sure now that everyone in the United Kingdom will swing behind the English team."
Pausing while MPs cheered and laughed, Mr Cameron then added: "You can always dream and hope."