David Cameron has come under pressure to launch an inquiry into why people are turning to foodbanks as demand for the services continue to surge.
More than 350,000 people received a three-day food package from the Trussell Trust between April and September, three times as many as the same period last year.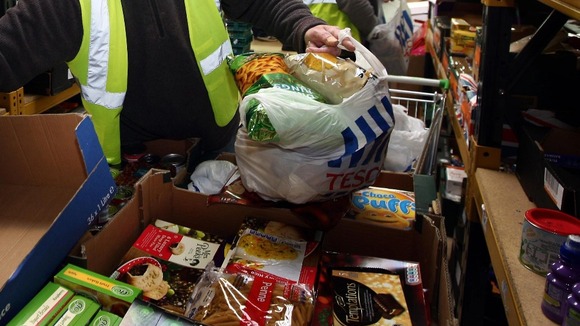 It has written to the Prime Minister calling on him to look into the "scandalous" problem of food poverty, warning some foodbank recipients are so poor they have returned produce that needs cooking because they cannot afford the electricity to heat it up.
Trussell Trust executive chairman Chris Mould said: "We said in April that the increasing numbers of people turning to foodbanks should be a wake-up call to the nation, but there has been no policy response and the situation is getting worse. The level of food poverty in the UK is not acceptable.
"It's scandalous and it is causing deep distress to thousands of people. The time has come for an official and in-depth inquiry into the causes of food poverty and the consequent rise in the usage of foodbanks."