Almost half a million Iraqis have died because of the conflict which is, "far from over" and continues to cost people their lives at "an alarming rate", a study has found.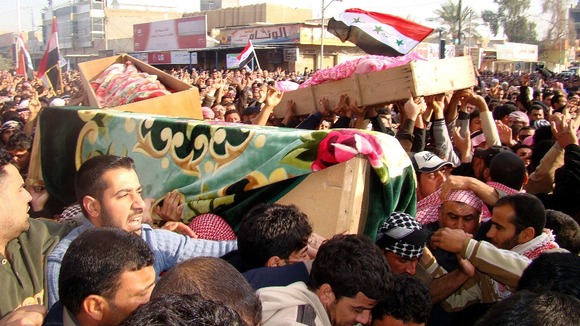 Approximately 461,000 Iraqis perished between March 2003, when coalition forces began the invasion, and June 2011, six months before the war officially ended.
The study, published in journal PLOS Medicine, said most of the deaths had been caused by violence but around a third were caused indirectly by failures in the health system and the collapse of supply networks and sanitation.
A further 56,000 deaths were missed, the study estimated, as a result of migration out of the country.