Prime Minister David Cameron and Chancellor George Osborne are "kidding themselves" if they think Britain can stay internationally competitive without building a new multi-runway hub airport, Boris Johnson has warned.
The Mayor of London called on the Government to follow the example of Hong Kong and overcome their doubts to green light a new airport to the east of London.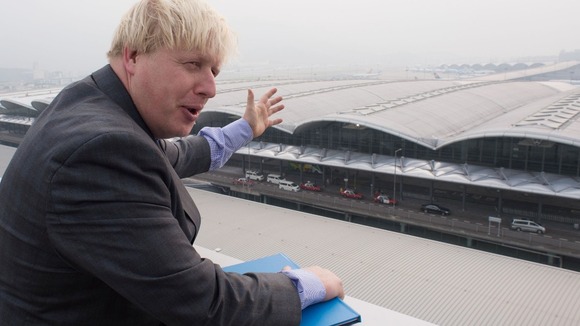 Hong Kong's Chep Lap Kok airport is built on land reclaimed from the sea - much like the Mayor's plans for a so-called "Boris island" - and replaced the old airport which was situated in an urban area with no room for expansion.
Mr Johnson said China has "clearly figured out that aviation is absolutely key to economic growth" and claimed the situation bore a resemblance to the Heathrow expansion - a controversial and, according to the Mayor, unworkable option.