Alison Wood from the Whale and Dolphin Conservation group has condemned the practice of using dolphin meat as shark bait as "wasteful and barbaric".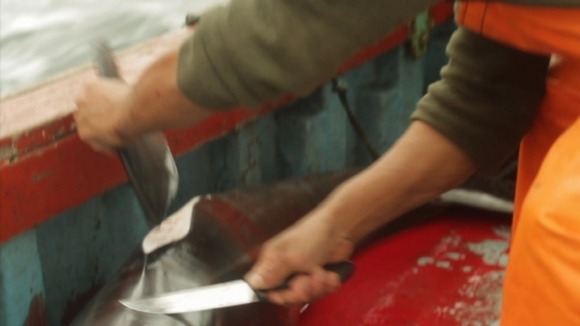 In an interview with ITV News, she said it was completely unnecessary to butcher the animals in this cruel, inhumane way.
"You can use fish guts, and all sorts of things to bait your hook, you don't need to use a sentient, intelligent animal like a dolphin. It is an awful waste. We are talking about a highly intelligent, social, feeling animal, and to see them hunted like this, is barbaric.
Read: Dolphins butchered for shark bait in illegal hunt off the coast of Peru